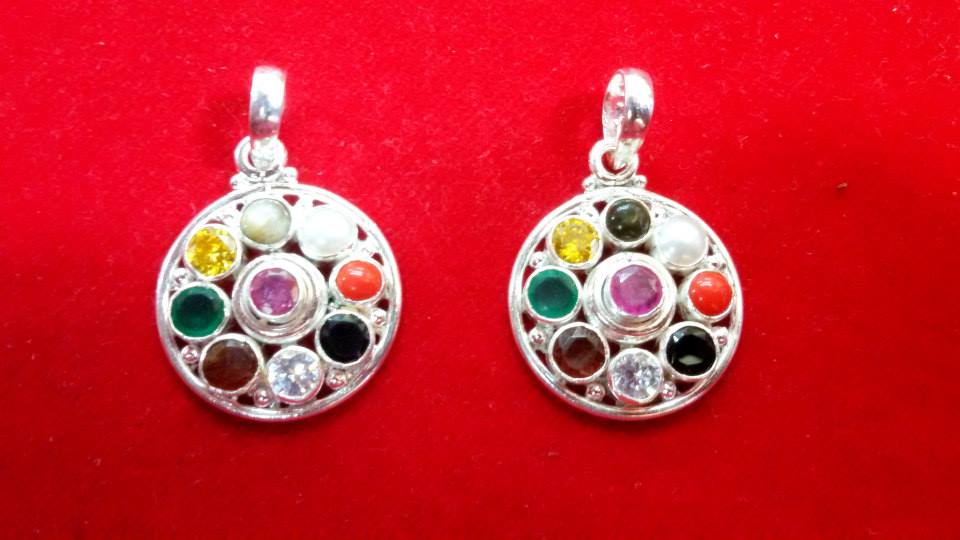 Original silver navgrah locket without shree yantra it costs 2500 rs..
Properties of various gemstones are known to mankind from ancient times, even Emperor Akbar named his ministers Navratna..
Navgrah Locket brings peace success prosperity luck happiness..
Functions of all 9 stones worn together
ruby (manik) – for confidence success in work
green emerald (panna) – business
yellow sapphire (pukhraj) – job
cats eye (lahsuniya) – protects u from negative energy.
diamond (heera) – love sex luxurious life
blue sapphire (neelam) – sudden success job
hessonite (gomed) – good health.
red coral (monga) – good married life
pearl (moti) – mental peace.