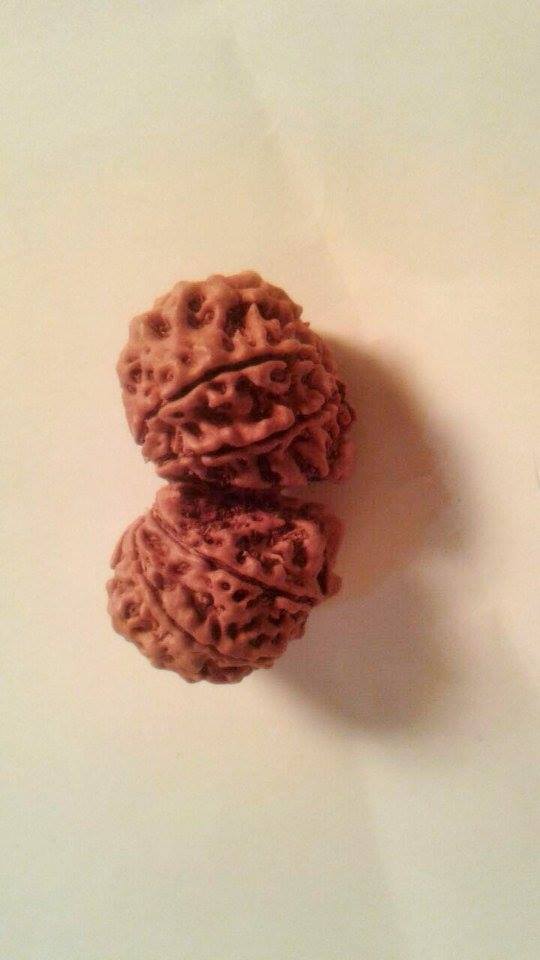 Gauri Shankar Rudraksha costs 6000 rs.
its used for love life marriage to marry to improve married life for finding love & partner
Significance
The Gauri Shankar Nepali Rudraksha is naturally formed by the conjunction of two naturally occurring Rudrakshas. This conjunction is a representation of lord Shiva and his wife, goddess Parvati. The ruling planet of this Gauri Shankar Nepali Rudraksha is the planet moon. This Rudraksha brings love in the life of the wearer between family, friends, spouse etc. This Rudraksha helps the wearer be at the top most level in terms of health and wealth. This Rudraksha helps in gaining utmost materialistic and worldly pleasures to the wearer.
Benefits
This Rudraksha has a lot of benefits like the following –
The wearer is blessed by both lord Shiva and goddess Parvati.
This Rudraksha makes the wearer more and more successful and achieve their worldly pleasures owing to the blessings of the ruling deities.
This Rudraksha is a boon for people looking for life partners or childless parents.
The wearer is at peace with him or herself and also with their surroundings.