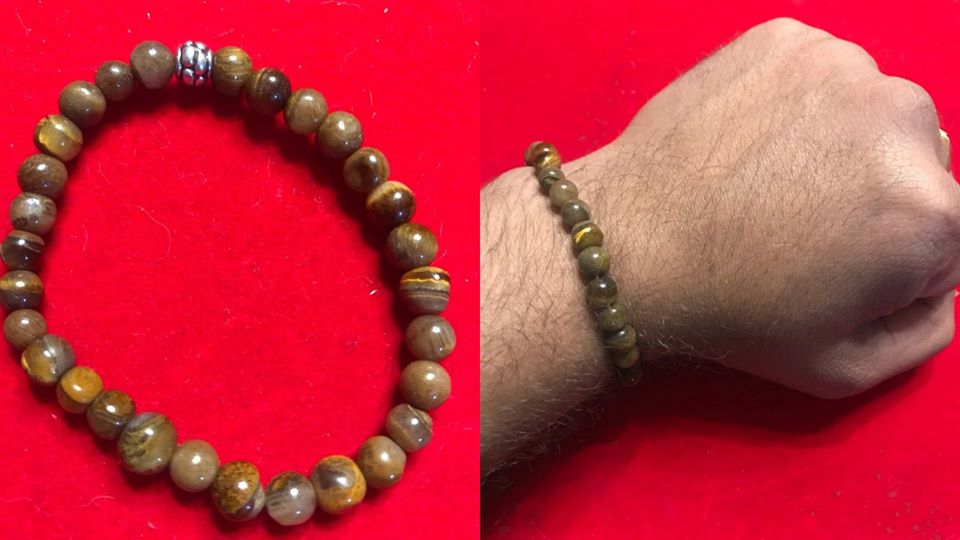 Energized Tiger Eye Bracelet Costs 1000 rs.
It increases will power courage confidence a good luck bringing stone that protects the wearer from evil thoughts and ill wishes of enemies. It also possesses many healing properties. Tiger Eye reduces the chronic pains, improves the strength of spines, and detoxifies the body. It also relieves stomach and digestion related ailments.
Tiger Eye Stone Will Sharpen Your Power During Wearing
Tiger Eye Stone is considered as one of the ancient talisman, powerful and mysterious feared stone that would bring the wearer with ability to observe everything as well as closed doors.
Tiger's Eye normally chosen by Egyptians for its eyes on the deity statues for expressing the divine vision.
In fact it is believed that this offers the great myth for protection of the sun and earth combined.
They are called as Ra, sun god and Geb as well as the Geb, god of growing land in Egypt.
The Stone is also linked along with magical tiger and also called as "King of Beasts" in Eastern mythology Tiger's Eye portrays
Courage
Right use of power
Integrity
According to the Roman legends, Tiger's Eye carried deflects weapons so that they use it to become worship in the war.