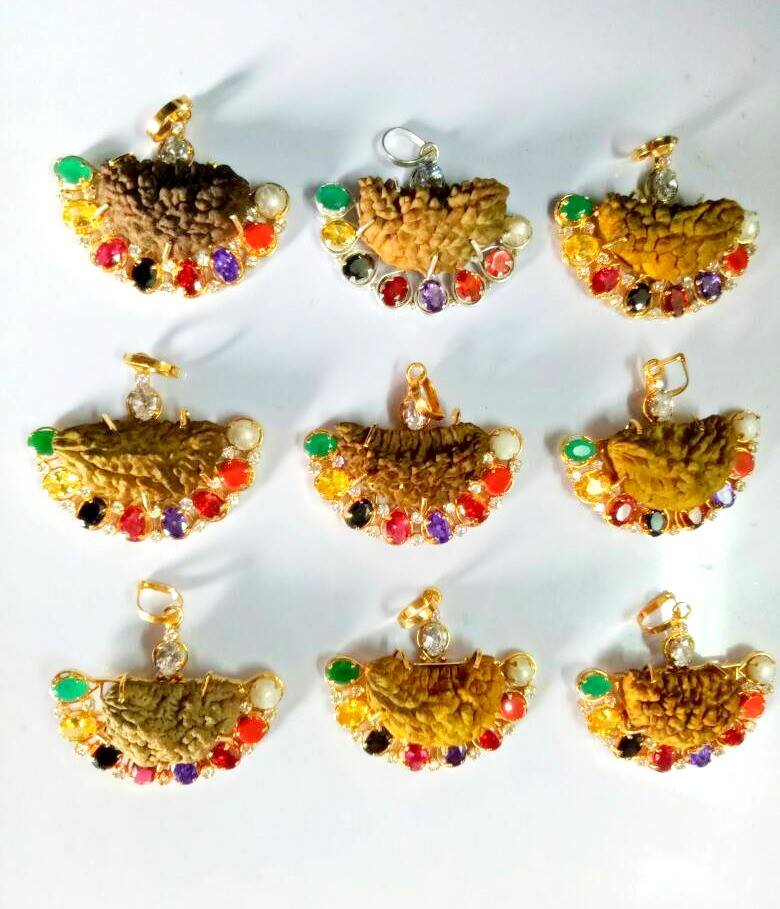 Original 1 mukhi rudraksh with navgrah pendant costs 5500 rs. EK MUKHI (ONE FACE) RUDRAKSHA gives control over senses to bring attention. 1 Mukhi Rudraksha is the king of all Rudraksha. It is ruled by Lord Shiva. It bestows prosperity, peace and wealth to the devotees.1 Mukhi Rudraksha Benefits are:
a> Gives concentration power and inner peace.
b> Washes you from all sins.
c> Blessed by Lord Shiva.
d> Overcome from bad habits.
Param Shiva is the deity of this Rudraksha.
This is the most preferred Rudraksha. These are extremely exceptional. This bead often uplifts the worshipper and one gets blessings of Lord Shiva.One faced Rudraksha can bring you massive power, wealth, prosperity, luxuries, fame and fortune, amazing self-esteem and spiritual enrichment and enlightens the super consciousness.
It enhances the attentiveness and will power of the wearer. As stated by scriptures, use of One faced Rudraksha prevents diseases of head such as stroke, paralysis etc.
Our esteemed clients have realized Eka Mukhi Rudraksha extremely helpful for favors from Government sector and for securing Government jobs. All forms of ill effects related to wealth are dispelled. It bestows happiness and revival from the miseries arising from loss of wealth. Prosperity or richness, luck, fortunes grow wherever it is venerated in House or put on in the body in the form of necklace.
Navgrah locket is for long lasting permanent personal & professional success.
Properties of various gemstones are known to mankind from ancient times, even Emperor Akbar named his ministers Navratna.
:).
Functions of all 9 stones worn together
ruby (manik) – for confidence success in work
green emerald (panna) – business
yellow sapphire (pukhraj) – job
cats eye (lahsuniya) – protects u from negative energy.
diamond (heera) – love sex luxurious life
blue sapphire (neelam) – sudden success job
hessonite (gomed) – good health.
red coral (monga) – good married life
pearl (moti) – mental peace.
Anyone can wear lucky charm navgrah bracelet or navgrah locket
It brings peace success prosperity luck
happiness.
:).